What is the History of the Porsche Logo?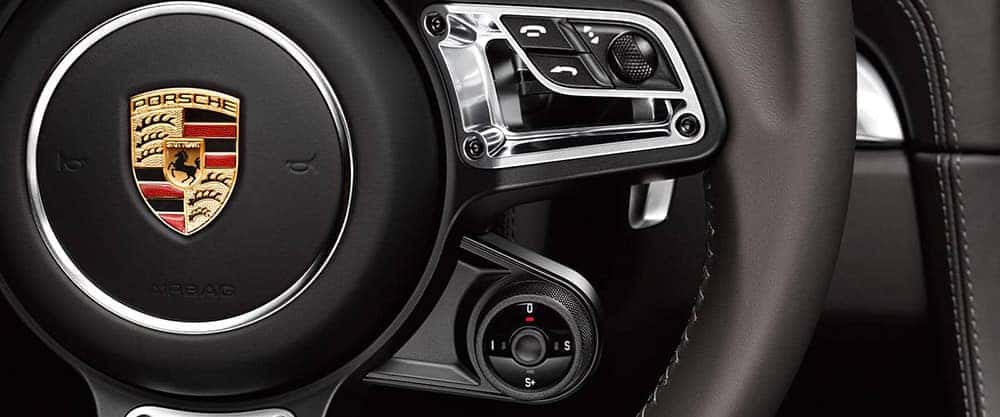 The modern Porsche shield as you know it was first used in the 1950s and is as unmistakable as the 911 itself. Porsche design has always been as strikingly beautiful as it is unmistakable, right down to the logo. Learn the origins of this symbol of elegance, then find a new Porsche for sale near Nashua and Portsmouth to proudly flash the Porsche logo yourself.
Inspiration from Stuttgart
The Porsche logo crest is based on two coats of arms. The rearing black horse is based on the coat of arms of Stuttgart, the city in which Porsche started. Stuttgart itself was founded in 950 AD as a place to breed horses, making the Porsche horse a natural addition. Needless to say, the performance of a new Porsche is reminiscent of the powerful horses bred there for centuries.
Inspiration from Württemberg
The rest of the logo is based on the coat of arms of the former Free People's State of Württemberg, of which Stuttgart was the capital city. In two corners of the current Porsche logo, there are three black stag antlers representing the formal dukedom of the 15th century. The red and black stripes were adopted to the crest by the eastern part of Württemberg when it became occupied by France following the German defeat in World War II.
Modern Porsche Logo
Since the 1950s, the Porsche logo has gone through some slight refinements and adjustments in proportion. However, its design has remained largely the same! One change that you'll find on the highest-tier Porsche models is a painted Porsche badge instead of a traditional enamel-coated crest. But why would they eschew the traditional Porsche logo in favor of a decal or painted Porsche symbol? In the interest of weight savings, of course! The most race-ready Porsche models like the 911 GT3 RS sheds every ounce of unnecessary weight in order to gain an advantage on the track.
Learn More at Porsche Stratham
The Porsche logo not only acts as a seal for quality standards, but it is also a reminder that roots and traditions can survive through turmoil and eventually thrive again. If you have more questions about Porsche lore, like "where is Porsche made," or even "how to pronounce 'Porsche," our friendly staff are happy to help at Porsche Stratham! Whether you want to learn about the Porsche logo meaning, or want to see how you can get behind the wheel yourself, we're here to help when you contact us online.