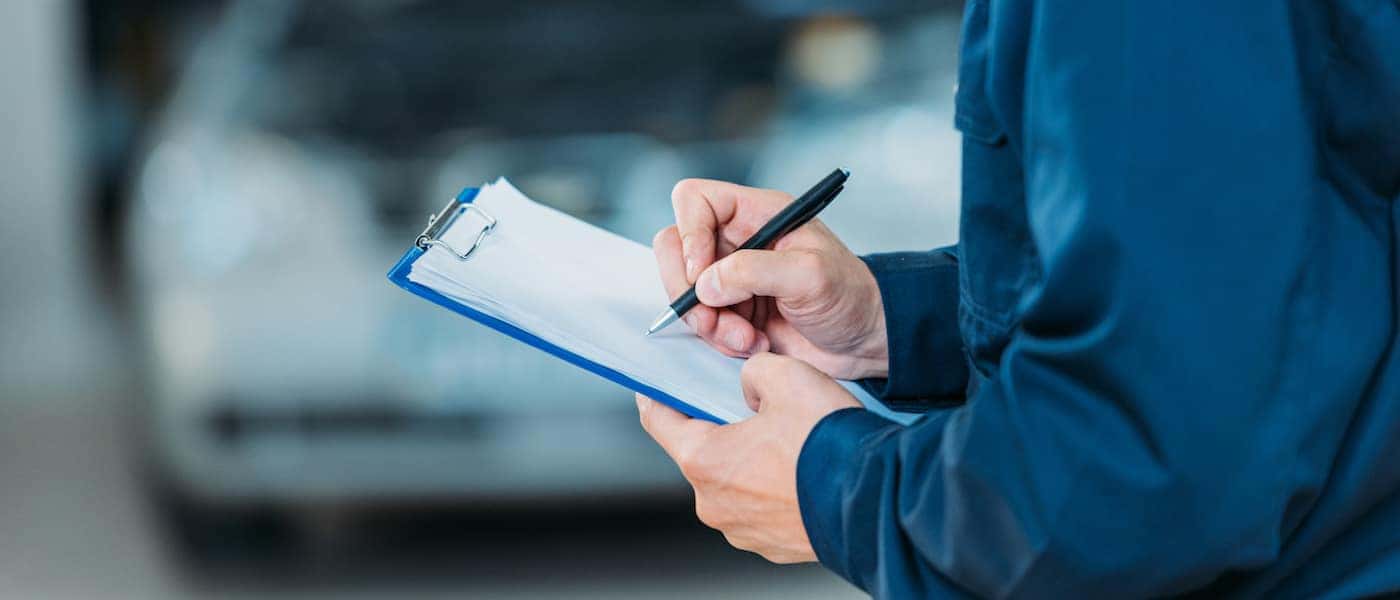 Routine maintenance is absolutely essential when you want your new Porsche running like-new for years to come. There's no doubt that your cabin air filter is a wear item that might be forgotten about, but is essential to keep track of. It is highly recommended that you replace the cabin air filter in your vehicle every 15,000 miles. However, you should in mind that each automaker has different recommendations, so it is best that you check your owner's manual for model-specific service intervals.
But what does a cabin air filter do, and how much does a cabin air filter cost? Let's take a closer look to answer these questions with our certified service team at Porsche Stratham near Nashua.
What Does a Cabin Air Filter Do?
A cabin air filter cleans the air as it transitions through your heating, ventilation, and air conditioning system. Your cabin air filter is designed to prevent dirt, dust, pollen, and other contaminants from entering your cabin. While the filter is quite effective for some time, it can become clogged with debris, dust, and dirt over time. This compromises the interior air quality of your vehicle.
How Do I Know When to Change a Cabin Air Filter?
For most Portsmouth drivers, sticking to a15,000-mile interval should suffice. However, if you drive in a city with poor air quality, lots of construction, or if you have been traversing dirt roads, then you may need to replace it more frequently. If you have questions about how often to change cabin air filters, there are a couple of warning signs that the air filter needs to be replaced:
Reduced airflow when climate control systems are on
Lingering unpleasant odors
Increasing dust settling on vehicle surfaces
How To Change a Cabin Air Filter: Four Simple Steps
Find where the air filter is located. If you are unsure where to find the air filter, that information should be listed in your owner's manual. The location of the air filter will determine how difficult or easy the replacement process will be.
For most vehicles, the cabin air filter is behind the glove box or under the hood. If that is the case, access should be fairly simple. If the air filter is located under the dashboard, replacing it can be a bit more of a challenge.
To keep you safe from any messes, it is best to wear gloves and a mask.
Place the old filter in a garbage bag, and replace it with a genuine OEM part to ensure it fits properly and lasts as long as it should. It is also important to use OEM parts to maintain your vehicle warranty.
Cabin Air Filter Cost
How much does a cabin air filter cost? Naturally, the price will vary from vehicle to vehicle. A filter replacement typically will cost between $30 and $70, unless you drive a particularly rare or hard-to-find model. If you go to our authorized service center and your vehicle is still under warranty, some costs may be covered. But of course, at Porsche Stratham, it is easy to order the parts you need for any maintenance task.
Turn to Porsche Stratham for Your Vehicle Maintenance Needs
When it is time to change your cabin air filter, our team at Porsche Stratham is ready to have your car breathing freely in no time. Contact us online today with any questions about your cabin air filter, or schedule a service appointment today. Also be sure to learn what TPMS means with our team.