The New 911 Unveiling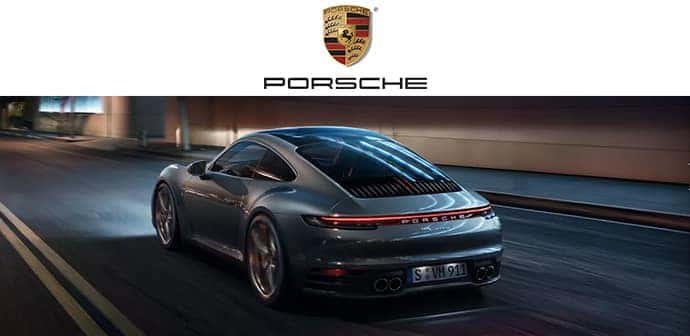 The new Porsche 911
TIMELESS MACHINE
Join Porsche Stratham on Sunday, October 6th at the New England Dragway for the unveiling of The new Porsche 911.
Updates for those who registered to race their vehicle are highlighted in bold text.
Timeline of Events:
8:00am Drag race roll-in begins (drag strip open to those who want to race their vehicle; not competition)
If you would like to go straight to New England Dragway to race at 8:00am you can pick up your ticket at Porsche Stratham Saturday afternoon. We are open until 6pm on Saturday.
9:00am Meet at Porsche Stratham
10:00am Competition racing rounds begin (2 optional qualifying rounds)
10:00am Leave as a group for New England Dragway
12:00pm Unveil The new Porsche 911 Carrera
12:30pm Porsche Brand Ambassador, Gillian Maramis, will do a walk-around of The new 911
1:00pm Enjoy food and beverage & catch up with fellow Porsche enthusiasts
2:00pm Drag race elimination rounds begin
If you have any questions regarding the schedule of events please contact Anthony Wallace at 603-775-4028.
ICONS ARE FOREVER
When the 911 debuted, it gave the world more than a car. It gave the world an icon of cool and desire, a true pop culture hero. And over the past 55 years the world hasn't been able to get enough of it. From coffee table books to coffee mugs, the timeless image of the 911 has graced everything under the sun, and with every new 911 its icon appeal, in true Porsche fashion, shows no sign of slowing down. The new 911. Timeless Machine.