The Porsche Taycan Unveiling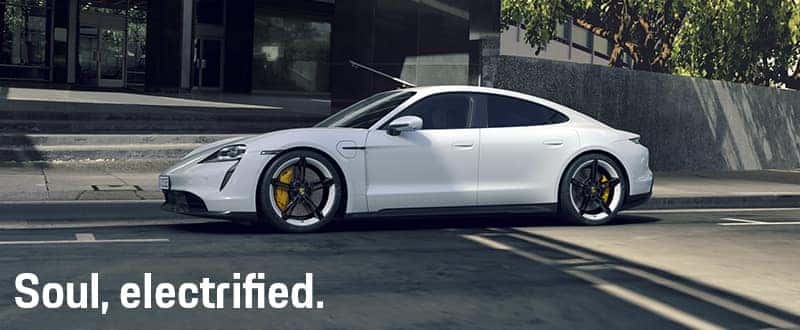 Please join us in beautiful downtown Portsmouth at the private 100 Club for the unveiling of the new Porsche Taycan. Signature cocktails will be served as well as an open bar with beer and wine. Passed Hors D'Oeuvres and several food stations will be offered.
It will be a great night and we hope that you are able to join us. Space is limited so please RSVP using the form below as soon as possible. We will accept guests on a first come first served basis until capacity has been reached.
Date:                    March 25, 2020
                            5:30pm – 8:00pm
Unveiling:            6:30pm
Location:              The 100 Club, 100 Market St. Portsmouth, NH 03801
Please fill out the form below to RSVP.
Soul, electrified.
Can objects possess soul? The literal answer, of course, is "no."
But sometimes our hearts disagree. Sometimes, something in us says "yes."
In the digital age, however, those soulful connections between us and the physical things we love are fading. The cold hands of code are taking soul's place.
Which is why we built the Taycan.
Inspired by the wonder that powers it. Designed to bridge the gap between technology and humanity.
It is another product of our long
held belief that the true potential of the automobile is not transportation, but exhilaration.
A belief that has driven everything we've ever done. The proof is written in history books, And on the faces of every Porsche driver on the road today.
And, as the new Taycan will surely confirm, it's a belief with a future, too.