Winter Wiper Blades & Battery Service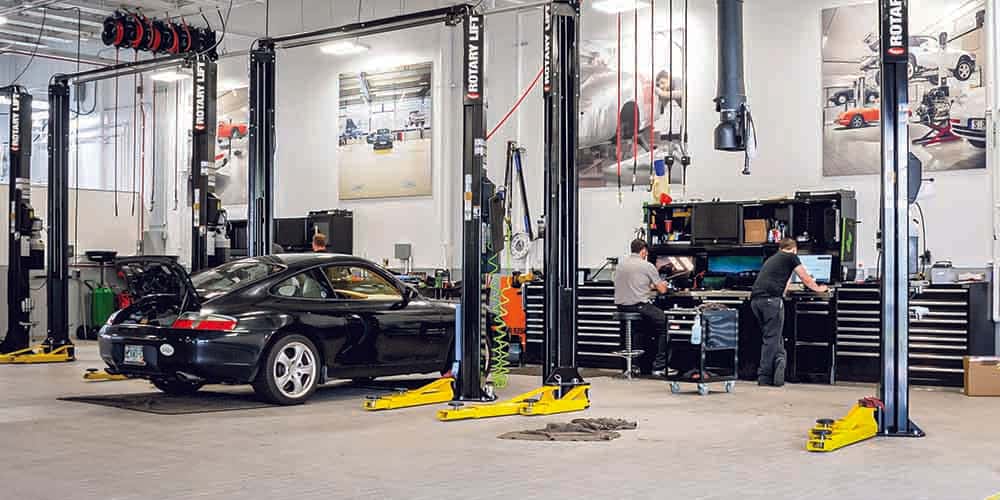 The Winter Doldrums
The sun was out last weekend. A beautiful thing. As I drank my morning coffee and looked out through the sliding glass door in my kitchen my mind began to drift, to my surprise before the caffeine rush had even begun. Visions of Tamworth, routes through the White Mountains, and long stretches of highway danced through my head. When you have a summer car, or cars as the case may be, the instances of road related daydreams are not unusual. Even worse, what if the summer cars don't need any work – it's a recipe for disaster, or expensive acquisitions. Ever the contrarian, I said to myself "Self, what about the cars you use every day?" Could they perhaps need something?
Often the workhorses, as I call them, that get used all winter long are just an afterthought. As our immaculately detailed Porsches snooze away the winter in covered structures out of the elements, the workhorses quietly (or not-so-quietly if you're a studded-tire enthusiast such as myself) carry us to work, carry the kids to school, and just serve our families overall. The unsung heroes of the garage, as it were.
So what do they need? What can we do to help them? Good Questions.
In truth, most vehicles today are very good in terms of build quality. Our Porsches, well, they are exceptional – to say the least. Some of their parts, however, still just wear out. We will begin with two.
Wiper Blades
If I had a nickel for every time I needed my wiper blades and they were streaking, well let's just say I'd have a lot of nickels. Somehow, every rainstorm or snowstorm I remind myself that I should really replace those Wiper blades, and then I promptly forget – until the next foul weather event. I really can't remember ever having a set that lasted well past six months. Now I just change them annually, or if by some miracle of events I remember – semi-annually. It's rather incredible how much of a quality of driving impact they have when they actually work in a rain or snowstorm.
The Battery
The really great thing about a Battery is that it doesn't really give you a chance to forget that it's failing. It's important to always look at the positives – pun intended. The not-so-great thing about them is that they don't give you an option either, and that they have a nearly clairvoyant ability to determine when the absolute most inopportune time is to fail, and then carefully decide to fail at exactly that time. Who says mechanical devices have no sense of humor? There is, however, a little known way to tilt the odds well in your favor with the nefarious Battery – have a Battery test done. Typically, the tester will tell you about how much life is left in the Battery as a percent of its capacity. With results of the test well in hand, you get to reflect upon just how much of a gambler you are. Maybe there should be a course entitled "The Metaphysics of Battery Testing". Probably already done……
Shortly after this not-so-short conversation in my head I resolved to change my Wiper Blades, and test my Battery – after another cup of coffee, of course…….
More from Porsche Stratham
If you're looking to take your commute around Nashua to the next level in a sleek and stylish sports model, look no further than the versatile Porsche 911 interior. This one-of-a-kind Porsche interior has everything you need, including an exciting selection of standard and available cabin technology and luxury features. Learn more about what you…

When searching for a new luxury sports sedan that can meet your needs on Nashua roads, you'll be impressed with what you'll find in the new 2021 Porsche Taycan interior. Boasting a wide range of technology and convenience features, along with a slew of interior designs, it's easy to make this Porsche sedan feel…

The Winter Doldrums ServiceSchedule Service The sun was out last weekend. A beautiful thing. As I drank my morning coffee and looked out through the sliding glass door in my kitchen my mind began to drift, to my surprise before the caffeine rush had even begun. Visions of Tamworth, routes through the White Mountains,…